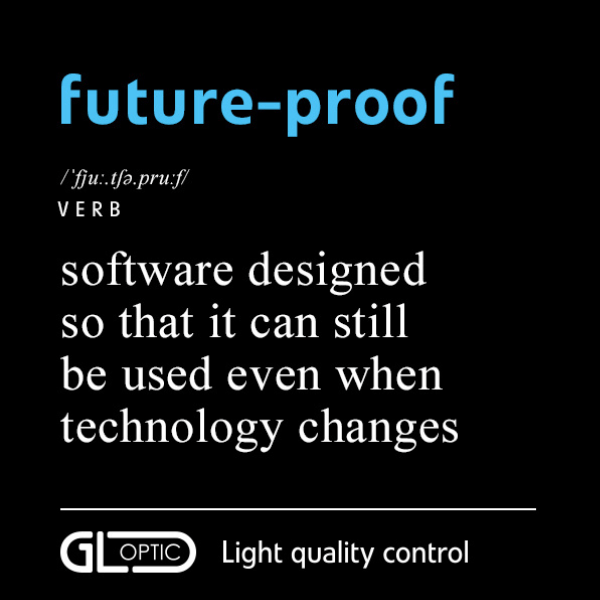 21 Mar

GL SPECTROSOFT and GL SPECTIS Touch devices ready for new colour rendition index Rf (with respect to the IES TM-30-18)

Accurate quantification of the colour rendition characteristics of a light source is a complex problem. By the end of 2020 we upgraded the GL SPECTROSOFT (pc software) as well as the firmware onboard the GL SPECTIS Touch series to include the latest changes with respect to the IES TM-30-18. The software generates a colour vector graphic that indicates average hue and chroma shifts, and also helps with interpreting the values of Rf and Rg.

The possibility of measurements in accordance with TM-30-18 is available:
GL SPECTROSOFT PC software from version v. 3.1.136 PRO / LAB. There is a possibility of free update from version v.3.X.X.
GL SPECTIS Touch firmware from version v.3.0.41. Update is possible only for devices with firmware v.3.x.x. We offer free update of GL SPECTIS Touch firmware with periodic instrument calibration service
Find out more about TM-30-18
Our light measurement software GL SPECTROSOFT gives the user an opportunity not only to measure light, but also to experiment using the data. Testing (e.g. PAS/FAIL), analysing according to international standards (CIE, ISO, IES etc.), comparing with other data (reference window) and making calculations using different parameters (e.g. counting luminous intensity values) are available on one platform. Spectrosft works as a plug-and-play tool for all our spectrometers, integrating sphere systems or goniometer systems.
Find out more about GL SPECTROSOFT