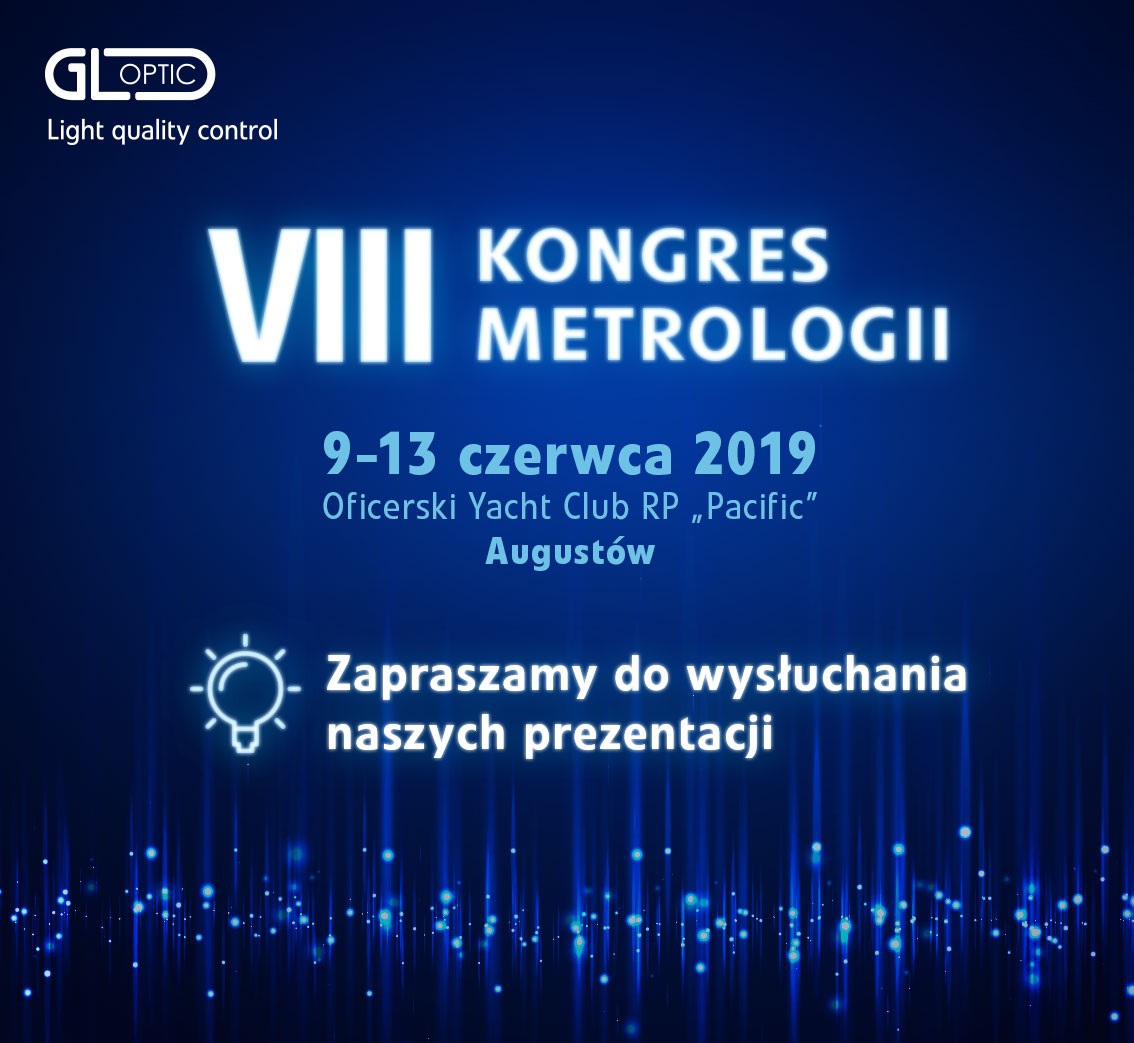 02 Jun

The Congress of Metrology, Augustow, Poland

The Congress of Metrology (VIII Kongres Metrologii), which will be held on June 9-13, 2019 in Augustów, is a national scientific conference, the subject of which focuses on the issues of metrology, design and applications of measurement systems. This year, the eighth edition of the Congress of Metrology is organized by the Faculty of Electrical Engineering and the Faculty of Mechanical Engineering of the Białystok University of Technology.
---
Engineers from GL Optic are co-authors of the following papers:
REALIZACJA WZORCA PROMIENIOWANIA OPTYCZNEGO W ZAKRESIE 250 – 2500 nm Z WYKORZYSTANIEM CIAŁA CZARNEGO BB-PYROG-3000/32.
Abstract: Development of optical radiation standard within spectral range 250-2500 nm with use of high temperature blackbody BB-PyroG-3000/32
Authors: Jan LALEK (GL Optic), Andrzej RYBCZYNSKI (GL Optic), Boris KHLEVNOY (VNIIOFI*), Denis OTRYASKIN (VNIIOFI)
*All-Russian Research Institute for Optical and Physical Measurements (VNIIOFI)
NIEPEWNOŚĆ POMIARU NATĘŻENIA NAPROMIENIENIA ŚWIATŁA NIEBIESKIEGO EMITOWANEGO PODCZAS ZAJARZENIA ŁUKU SPAWALNICZEGO.
Abstract: Measurement uncertainty of effective bluelight irradiance emitted during the welding arc ignition.
Authors: Andrzej RYBCZYNSKI (GL Optic), Agnieszka WOLSKA (CIOP*), Mariusz WISEŁKA (CIOP), Jolanta MATUSIAK (Instytut Spawalnictwa**)
* The Central Institute for Labour Protection – National Research Institute (CIOP-PIB)
** Polish Welding Institute  (Original: Instytut Spawalnictwa)
The Congress is covered by the scientific patronage of the Committee of Metrology and Scientific Equipment of the Polish Academy of Science (Original: Polska Akademia Nauk).
More on the official website of the Congress of Metrology http://km2019.pb.edu.pl/