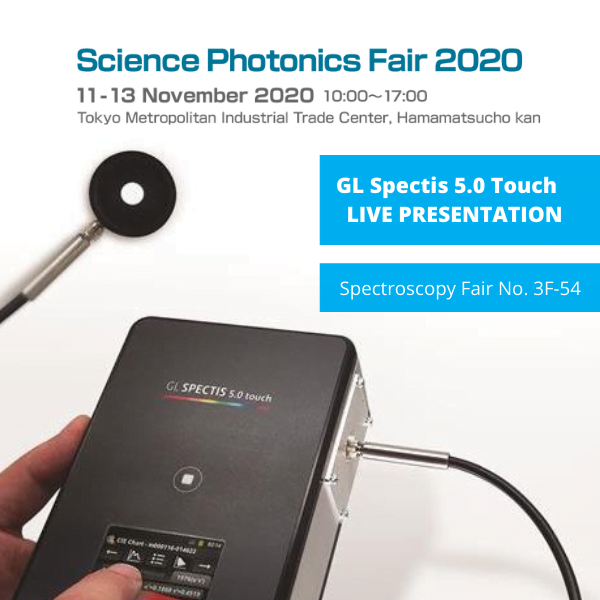 09 Nov

GL Spectis 5.0 Touch shown at Science Photonics Fair 2020 in Tokio

Systems Engineering Inc., one of our partners from Japan, will present a GL Optic UV measurment system during the Science Photonic Fair 2020, which will take place in Tokio, November 11th-13th.

In times of COVID-19, the UV disinfection has become the key topic. For the UV lamps to work properly, they need to meet certain parameters, this is why the UV lamps testing is crucial. Systems Engineering will present one of our UV measuring system – Spectis 5.0 Touch. It is a portable spectroradiometer calibrated for absolute measurements from 200nm to 1050 nm.

Find out more about GL Spectis 5.0 Touch Meet our solutions for UV lamps testing

Science Photonics Fair consists of several related exhibitions dedicated for companies and researchers working with infrared waves, ultraviolet waves, spectroscopy, thin films, optics, lasers, and more. The exhibitions are organised as Technology Fairs to introduce the latest achievements in theabove important areas of optics and photonics research. Admission to the event is free, but registration is required.