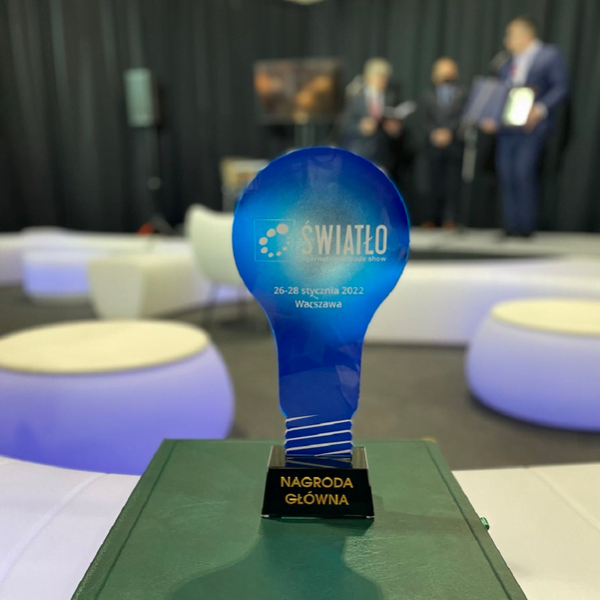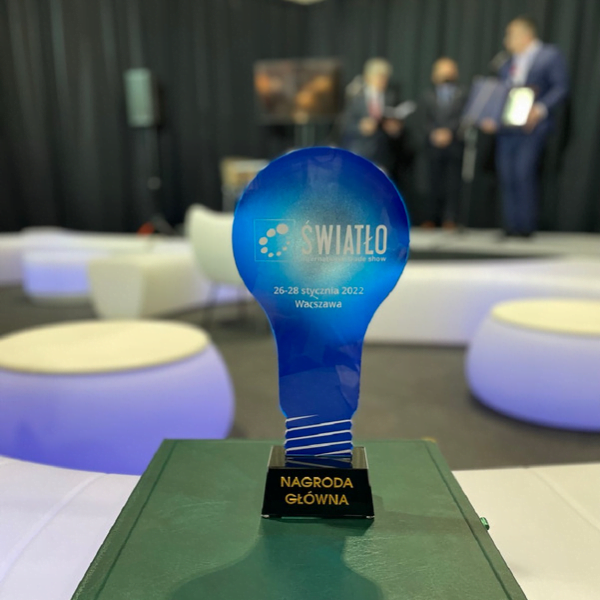 28 Jan

GL Optic awarded during the Warsaw Light Fair.

The GL Opticam 3.0 4 K TEC system was rewarded with the main prize in the competition "The best product at the Trade Show Light" during the 29th International Trade Show of Lighting Equipment "Light" in Warsaw.

The aim of the competition is to promote the best solutions in terms of technology, design, utility and innovation. However, Marek Orłowski, the event director, emphasised, it was about appreciating the products, not companies. The jury highlighted, that they wanted to award the most technologically advanced solutions.

GL Opticam 3.0 4K TEC is a comprehensive system for image luminance measurement with particular stress on the measurement of road lighting, in accordance with the requirements of the EN 13201 standard. The innovative feature, that, so far, non system of this type has had, is its complete adaptation to field measurements . Thanks to the use of the IP54 class housing and stabilization of the operating temperature of the measuring system, it is adapted to work in all weather conditions. A battery power source and a number of additional accessories, such as measurement field markers or a distance measuring wheel, facilitate field measurements. The computer with the software enables convenient and quick results, that allow to assess the quality of road / area illumination in real time. Everything is packed in handy boxes, from which you can build a convenient station for servicing the entire system.

FIND OUT MORE ABOUT GL OPTICAM 3.0

Not only the GL Opticam system gained recognition at the Fair but also, GL Optic COO, Mikołaj Przybyła, was awarded the title of Personality of the Year 2021 in the business environment category. Marek Orłowski, Director of the Trade Show Light, emphasised that this competition was about appreciating the people who create the lighting industry in Poland, combining science and business, and promoting Polish technical thought in the field of lighting technology.

We are very proud of both the awards. We are glad that we have managed to create a team that works together to create innovative solutions, unique on a global scale.

The three days of the trade show were filled with meetings at our stand, but we also conducted two lectures for visitors. The first presentation entitled "Practical experience in measuring luminance distribution on illuminated sections of M-class roads and tunnel access zones" took place as part of the training "Modern lighting solutions in the service of local government. It was conducted by Mikołaj Przybyła. The second presentation "Practical methods of measuring LED modules, lamps and luminaires in accordance with the new requirements of Ecodesign" as part of the training "Modern lighting equipment – requirements, solutions, tests – a compendium of knowledge for the designer and manufacturer" was conducted by Marcin Pelko.
Need more information about lighting ? Go to our blog.
LIGHTQUALITY.BLOG