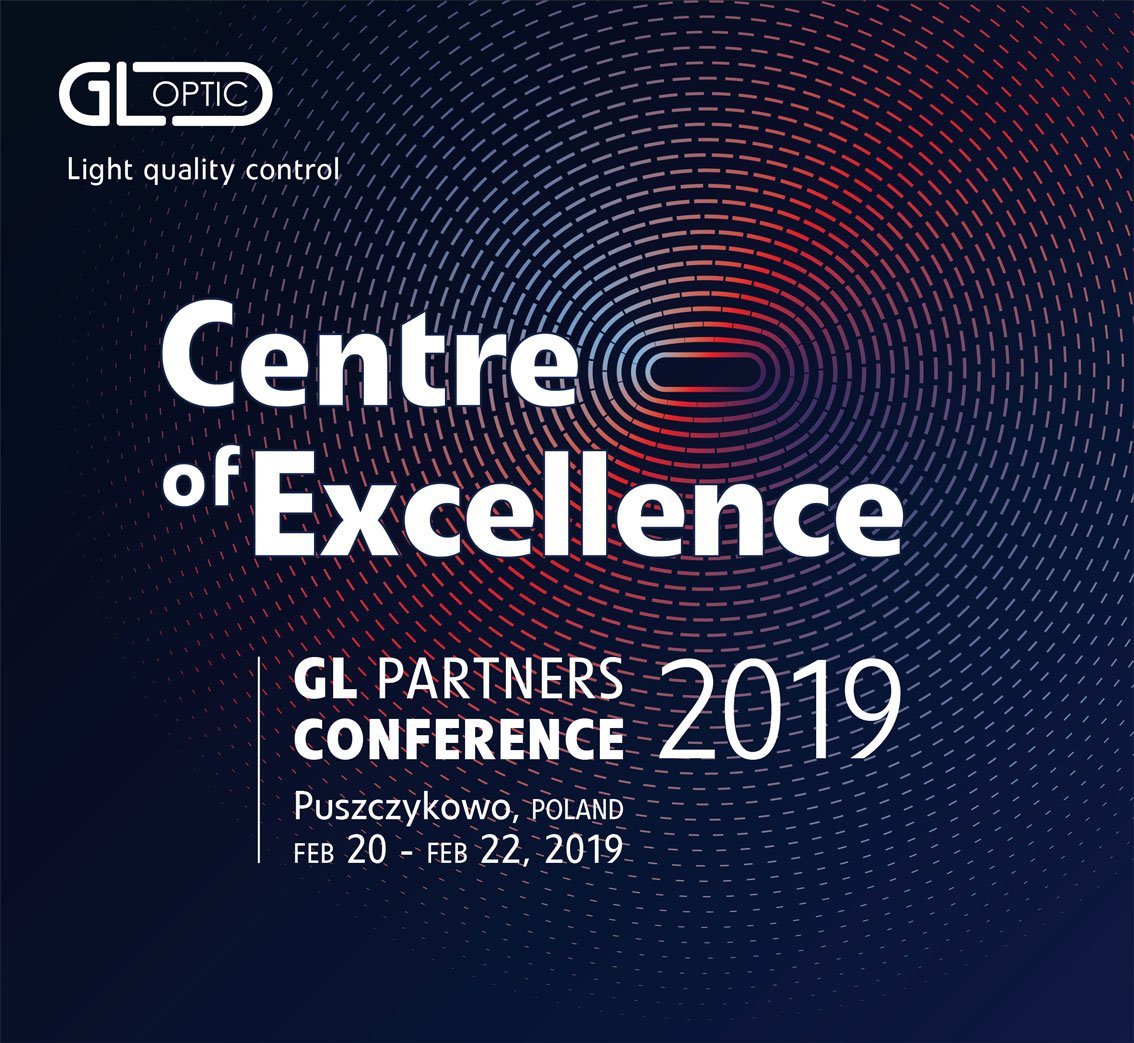 14 Feb

An international conference for GL Optic partners will take place on 20-22 February 2019, Puszczykowo, Poland

This is a regular event that takes place every two years. This year's meeting organized by GL Optic will be attended by representatives of the company from different countries: Germany, England, Spain, France, Italy, Korea, India, the United States and Canada.

The conference will take place in the new Research and Development Centre in Puszczykowo. Within this centre, a modern photometric laboratory with lecture and training facilities has been created.

During the conference GL Optic will present the details of the current project entitled "Establishment of an optical calibration laboratory and research and development work on the implementation of the radiation pattern", co-financed by the Marshal's Office of the Wielkopolska Region and implemented under the Wielkopolska Regional Operational Programme 2014-2020, Measure 1.2 "Strengthening the innovative potential of Wielkopolska enterprises" The meeting will also be an opportunity to present the latest measurement equipment purchased under this project. There will also be an official presentation of the laboratory.

About the laboratory

The newly established laboratory will perform two functions: it will perform photometric and optical radiation measurements for comparative and research purposes commissioned by GL Optic (including calibration of the devices manufactured by GL Optic) and will provide services in the form of photometric measurements for various companies and institutions, such as lighting companies, research institutes, and science centres.

The laboratory has been equipped with a model radiator – a black body, which is the original standard of optical radiation. GL Optic is the only company in Central and Eastern Europe that has a standard of this class and at the same time the only commercial company in the world that has access to such a standard. Usually, only state institutes of measurement have such standards at their disposal. The GL Optic photometric laboratory meets the requirements of the latest European standards.

Training offer

The lecture hall available at the Research and Development Centre is prepared for all kinds of presentations, conferences and training in light technology, as well as optical radiation measurements.

The training organized by GL Optic will be addressed to lighting companies and entities dealing with the sale or installation of lighting products, as well as companies supplying components for the production of luminaires, e.g. LED modules and power supplies. GL Optic's training offer will also include training prepared especially for a given industry, e.g. automotive or electronic, in the field of lighting technology.

From now on, GL Optic customers can also count on the company's technical support not only at the place of installation of measuring devices (the so-called workplace training), but also in the modern GL Optic laboratory.