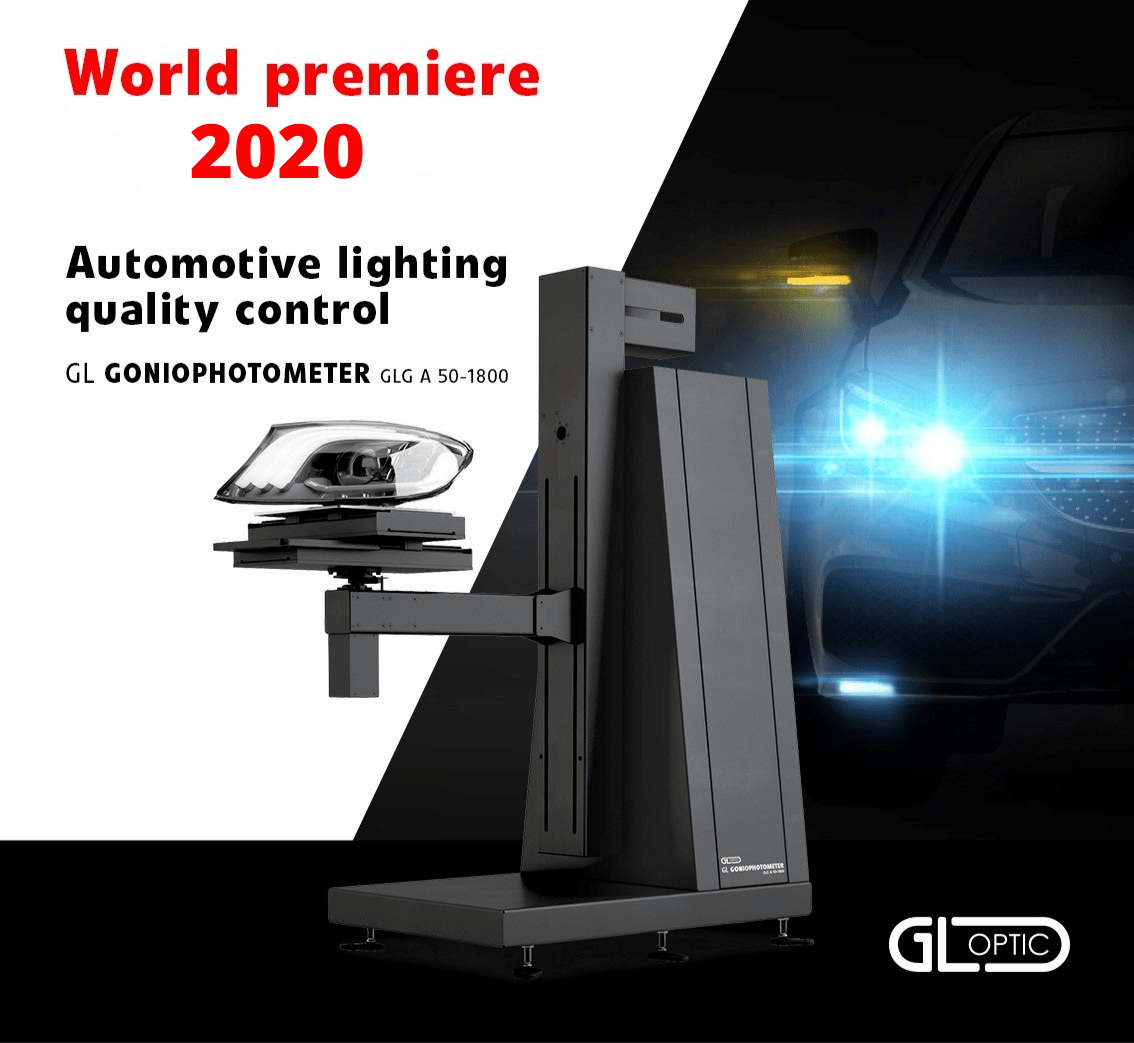 11 Feb

A state-of-the-art goniophotometer for measuring car lamps and other lighting devices

GL Optic has developed a state-of-the-art goniophotometer for measuring car lamps and other lighting devices used in the transport industry –
check our new GLG A 50-1800 product page.

GO TO PRODUCT PAGE

The measuring system that is being introduced to the market, fully automated and programmable, is adapted to the laboratory measurements and production tests of lamps used in the automotive, railway, maritime and aviation industries. We are currently witnessing revolutionary changes in the design and production of the transport lighting. Intense changes in the design of modern vehicle lamps due to the requirements for electromobility and autonomous vehicles particularly affect the form and size of objects that must be tested. Increasingly longer lamps with irregular shapes require changes in the geometry and dimensions of the measuring systems. The latest model of the GLG A 50-1800 goniometer has been designed to meet the new requirements in a way that allows rapid modification of the mechanical system for measuring lamps as standard from 1.8m to over 2.5m in length and is fully compliant with the UN / ECE and SAE / FMVSS standards.

"When implementing this new project, we focused on the structure using the latest solutions in the fields of mechatronics and photonics. The measuring system enables the operator service at a level not previously seen in photometric devices, "says Mikołaj Przybyła, director of GL Optic. The goniometer is controlled by a Panasonic industrial PLC with high processing speed (10ns per instruction). Communication with the goniometer actuators is implemented via the RTEX real-time Ethernet bus. Communication between goniometric software installed on the PC and PLC controller uses Ethernet network.

The goniometer axis movement is driven by Panasonic servo motors combined with high precision gears from Apex Dynamics. The power of the largest servo motor achieves 1.5 kW. The internal 23-bit absolute encoder built into each servo is capable to ensure the resolution of 8,388,608 pulses per single turn. All these solutions are dedicated for use in high precision and dynamic systems such as industrial robots or CNC machines and work in sets of industrial plants around the world. For ease of use, the device is equipped with an operator touch panel that allows for monitoring and presentation of the device status to the operator. In addition, the system provides unique diagnostic capabilities thanks to communication with the Corvina Cloud service, which allows for remote diagnostic and service access to the device using secure communication protocols such as OpenVPN and SSL.

The measuring system equipped with high-class HAMAMATSU Photonics sensors ensures exceptional measurement speed and repeatability whilst factory calibration ensures an uninterrupted calibration chain with reference to standards from an accredited laboratory. The complete system includes a goniophotometer, a set of fast photometers for measurements from distances > 3, 10 and 25m, a spectroradiometer for spectral measurements, a computer with software and a set of necessary auxiliary accessories.

More informations about automotive and transportation lighting control solutions can be found here 

GO TO PRODUCT PAGE

About GL Optic
GL Optic is a Polish-German manufacturer of precision light measuring devices and complex solutions and systems for spectral light measurement. The company's offer includes intelligently designed, intuitive and precise measuring systems, including spectroradiometers, integrating spheres, goniometers, luminance meters and analytical software. GL Optic manufactures, distributes and services professional systems for light measurement: from the measurement of single LEDs to devices for the comprehensive evaluation of luminaires. GL Optic creates integrated, easy to use, professional measurement solutions for a wide range of industries and diverse customers: lighting manufacturers, electronics companies, automotive suppliers, laboratories and research centres.