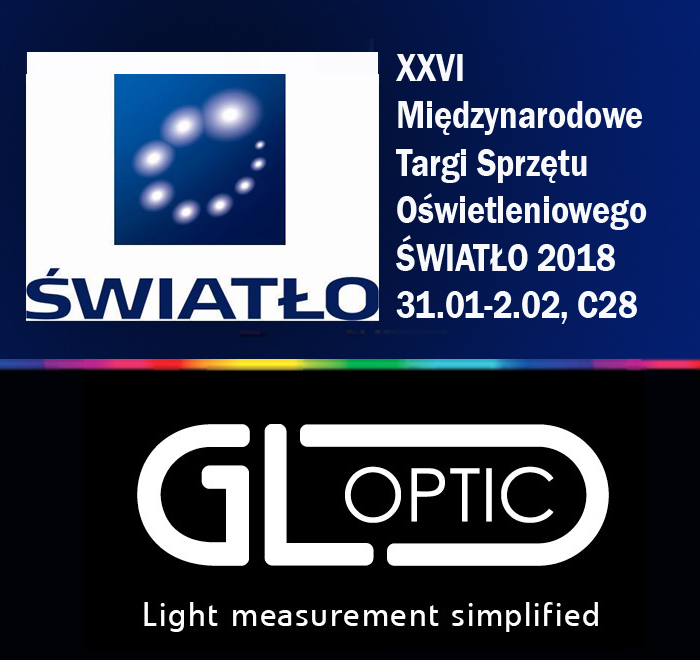 28 Jan

Visit us at the LIGHT 2018

January 31st – February 2nd, 2018
Warsaw Exhibition Centre EXPO XXI, Poland.

If you want to learn more about the latest light quality metrics related to the visual perception of colors, photo-biological safety and the Human Centric Lighting quality measures please join us at the LIGHT Trade Show 2018, Warsaw, Poland between Jan 31 and Feb 2, 2018.
---
This year during the exhibition in Warsaw GL Optic will host a panel discussion on "Solutions for intelligent lighting and requirements for LED lighting luminaries" during the workshops and presentation sessions.
Additionally, on our booth, we are holding series of individual consultations for lighting professionals who are engaged in improving the quality of lighting products. As always during the exhibition and conferences, we are happy to share our knowledge about the latest CIE and IES recommendations on how to measure and control the quality of lighting. These meetings bring us together with people building new lighting systems and respond to their need for a clear information on how to control the quality of lighting and how our instruments can support the design and development of products.
If you plan to visit the fair in Warsaw please visit our booth to take a look at our latest developments. We will exhibit new spot luminance systems GL LumiMeter T50 and the GL Radiance Telescope for blue light hazard assessment. Also, you will have a chance to see our GL SPECTIS 1.0 Touch + Flicker in action and learn more about the sphere and goniometer systems offered by our company.
Hope to see you in Warsaw!