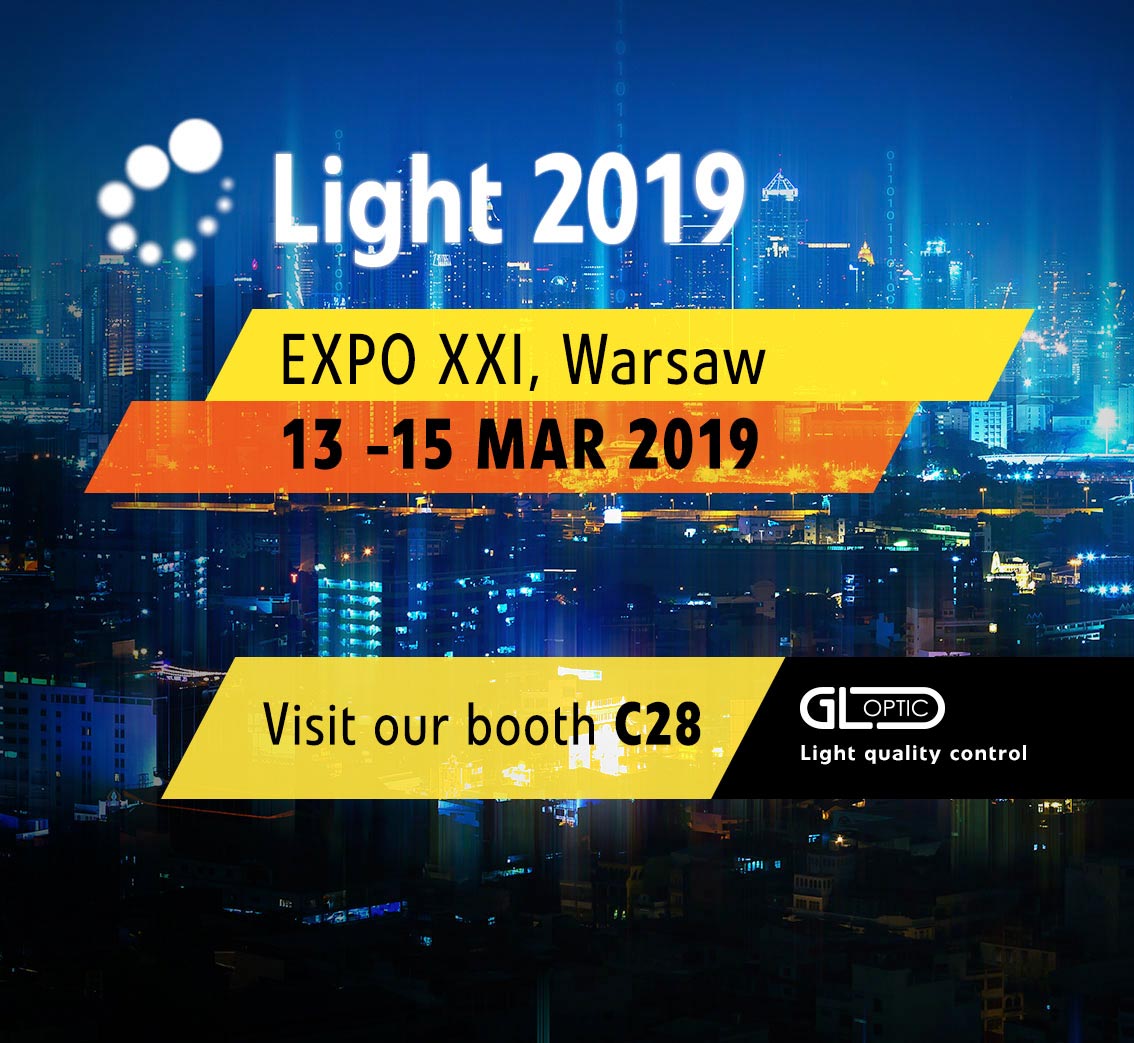 12 Mar

Light 2019, 27th International Trade Show of Lighting Equipment, EXPO, Warsaw, Poland

Visit us to learn how to measure circadian light with the use of our GL SPECTIS 1.0T + Flicker. This instrument is now ready to measure and calculate M-EDI (Melanopic Equivalent Daylight Illuminance) according to the latest CIE S026:2018. Don't miss the chance to check the available instruments for Modern Lighting Audits to make onsite lighting performance evaluation of Human Centric Lighting conditions in conformance with WELL building standard lighting.

On display you will also find our new ILMD (Imaging Luminance Measuring Device) GL Opticam 1.0 which is ideal for luminance tests and measurements of lighting products and assemblies but also to verify lighting installations by onsite luminance distribution measurements.
---
If you need LED test and measurements services we will be happy to offer you the photometric services of our new Calibration and Research Laboratory of Optical Radiation based in Poland. The laboratory extends GL Optic's offer for measurement services, meeting the requirements of SSL: CIE S025/E:2015, EN 13032-4:2015 and IESNA LM-79-08:
Measured metrics:
Luminous flux or/and Luminous Intensity Distribution
CCT, x,y, CRI, D u,v
Luminous Efficacy (lm/w)
Power Factor
Additionally:
And others
visit our booth C28
March 13-15, 2019
Light 2019, EXPO,
Warsaw, Poland
or contact us here
About the event:
Lightfair Warsaw 2019 is one of the largest and busiest events of its series and is spread across three packed days of product launches, insightful case studies and business networking. It is the central Europe LED lighting industry hotspot for architects, planners, electrical installers and retailers from Poland from the majority of the EU and the Asian show floor is spreading too. The International Trade Show of Lighting Equipment for the 27th time presents the latest products for the fields of lighting and electrical engineering as well as home and building automation. More about the event here.