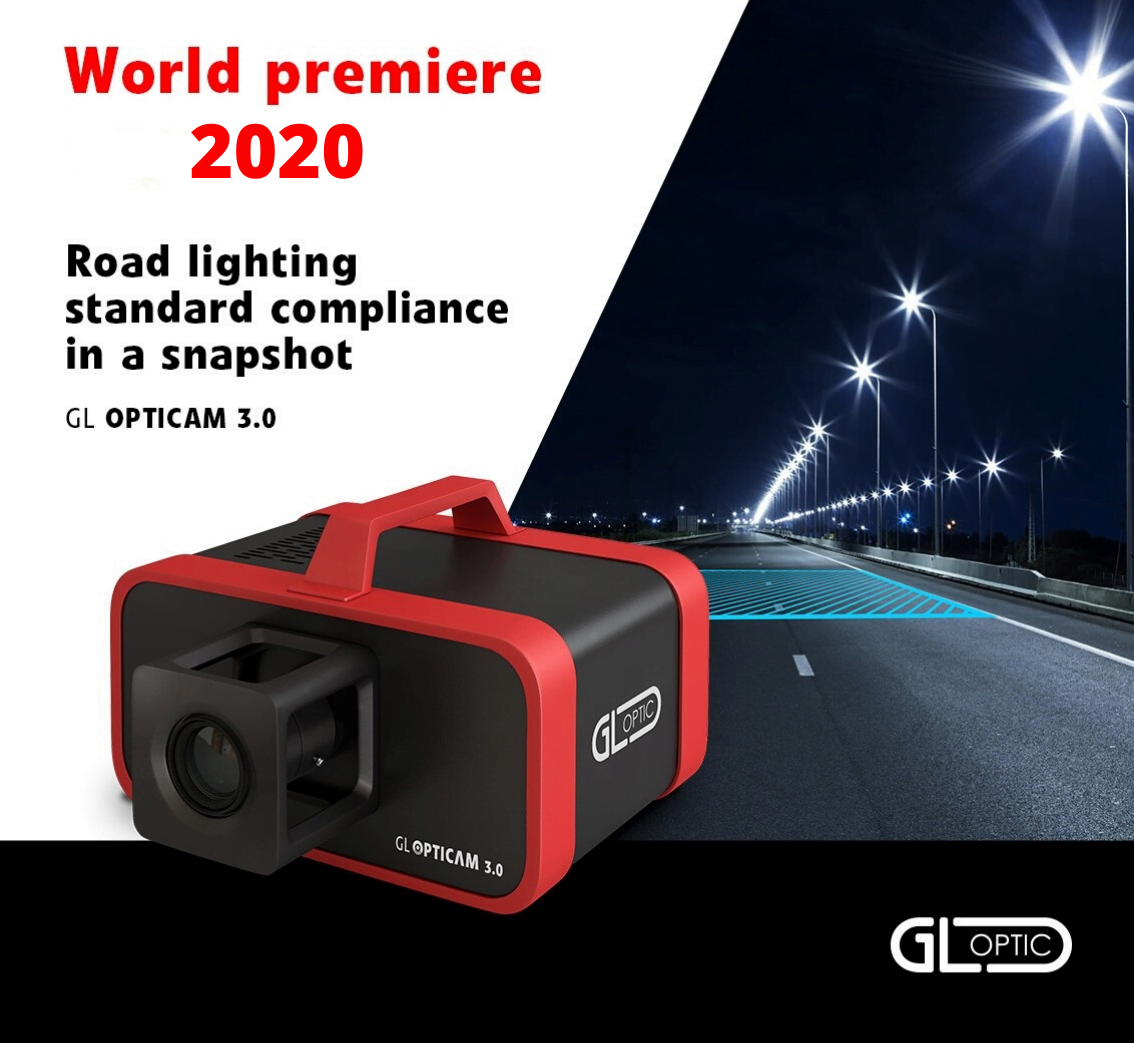 11 Feb

Dedicated imaging luminance measurement system for road lighting quality control

GL Optic introduces the first fully adapted system for measurements on roads according to the road lighting standard EN 13201 – GL Opticam 3.0

GO TO PRODUCT PAGE

Street lighting is an extremely important part of our  environment. Its quality translates into the comfort of residents and traffic participants, and above all, increases the safety of drivers, passengers and pedestrians. Unfortunately, despite the applicable standards, the number of incorrectly lit roads is increasing. The main reasons for this are the  difficulty of making the measurements correctly and the high price of such systems. Until the appearance of GL Opticam 3.0 the measurement of luminance distribution was a tedious, timeconsuming and costly process, requiring the participation of many people with specialist knowledge.

The new system for imaging luminance measurement provides full measurement data necessary to calculate the luminance distribution of a selected road section according to the EN 13201 standard in seconds. Unlike current laboratory meters, GL Opticam 3.0 is the world's first solution fully adapted to field measurements. It has a thermal stabilisation of the image sensor, which compensates for measurement errors resulting from changing temperature conditions. It is hermetic and ready to work in different weather conditions – even in the rain, without fear of camera damage. In addition, it has an battery power source, which relieves the operator of the need for power generators and portable power supplies. A set of accessoriesmakes it easy to determine the measurement field.

The system consists of a computer and software that enables analysis of the results immediately  after the measurement – also on site. Once the measurements have been taken and the data saved they can be analysed at any time, even after a few months or years of physical measurements – even if the standard requirements change. The analysis software is intuitive and immediately presents the results, including the compliance or non-compliance of the installation with the assumptions and requirements for the road lighting class according to EN 13201. Moreover, the software allows you to generate a report at the touch of a button – a function that has not been available in any system on the market so far. A laptop and a set of suitcases help create a fully functional measuring station in the field.

More informations about GL OPTICAM 3.0 4K TEC for road lighting control can be found here 

GO TO PRODUCT PAGE

About GL Optic
GL Optic is a German-Polish manufacturer of lighting quality control instruments. The company's offer includes intelligently designed, intuitive and precise measurement systems, including: spectroradiometers, integrating spheres, goniometers, luminance meters and analytical software. GL Optic manufactures, distributes and services professional systems for light measurement: from single LED measurement to devices for comprehensive evaluation of luminaires. GL Optic creates
integrated, easy to use, professional measurement solutions for many industries and diverse customers: lighting manufacturers, electronics companies, automotive suppliers, laboratories and research centres.